I'm excited to learn the latest version of Ragdoll Dynamics (2022.12.20) but it looks like I'm unable to get past the first steps of setting up a character.
I installed this version today and when I hit 'Assign and Connect', I get this popup: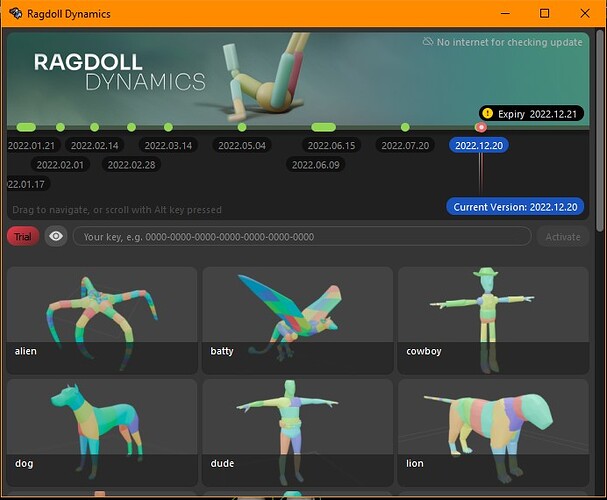 My guess is that in the past I had a trial for a previous version and it's using that as my time put into it?
I would love to dig into this latest release and evaluate it for our studio. Is there a way to reset my previous trial so that I can try out all the latest updates?
Thanks!