SPIDERMONKEY!!
I haven't done one of these in a while!
What is the best way to test an epic new release …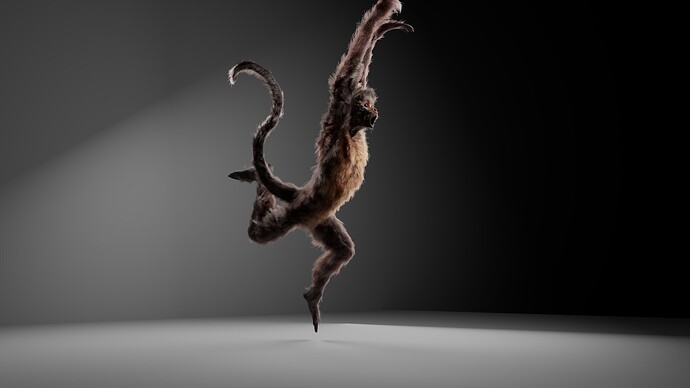 Spidermonkey time!
The new Influence setting on the attach constraint is perfect for pulling the hand to a location on the vine/tree that the monkey will be swinging from and at point of contact they effect each other
Here's a quick 10 min test to see how I'd do the actual piece …
The only thing really animated here are the Attach Constraints stiffness I made sure the Damping was high at around 2 so the hands feel more controlled (not shaky)
I don't have a rig (just joints) as soon as I finished the model/ texture/groom/ I had to see it move - here's a quick low res butt scratching thing.

The plan is to have 2 or more monkeys in a tree, all the monkey movement will effect the tree and thus effect the monkeys motion,
More to come !