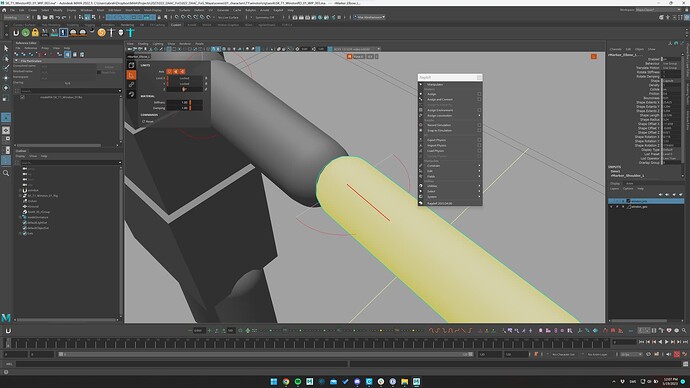 Hi,
First day with Ragdoll!
How do I activate the viewport limit controllers to non-uniformly set limit like knees and elbows? In this video they seem to appear from the get go: Ragdoll in a Nutshell pt. 1 - YouTube
But I see nothing in my viewport unfortunately, what am I doing wrong?
Best,
Max