Hey all,
I'm a little bit stumped. Whenever I record a sim, the keys are a complete mess. I'm not really sure how to solve this problem.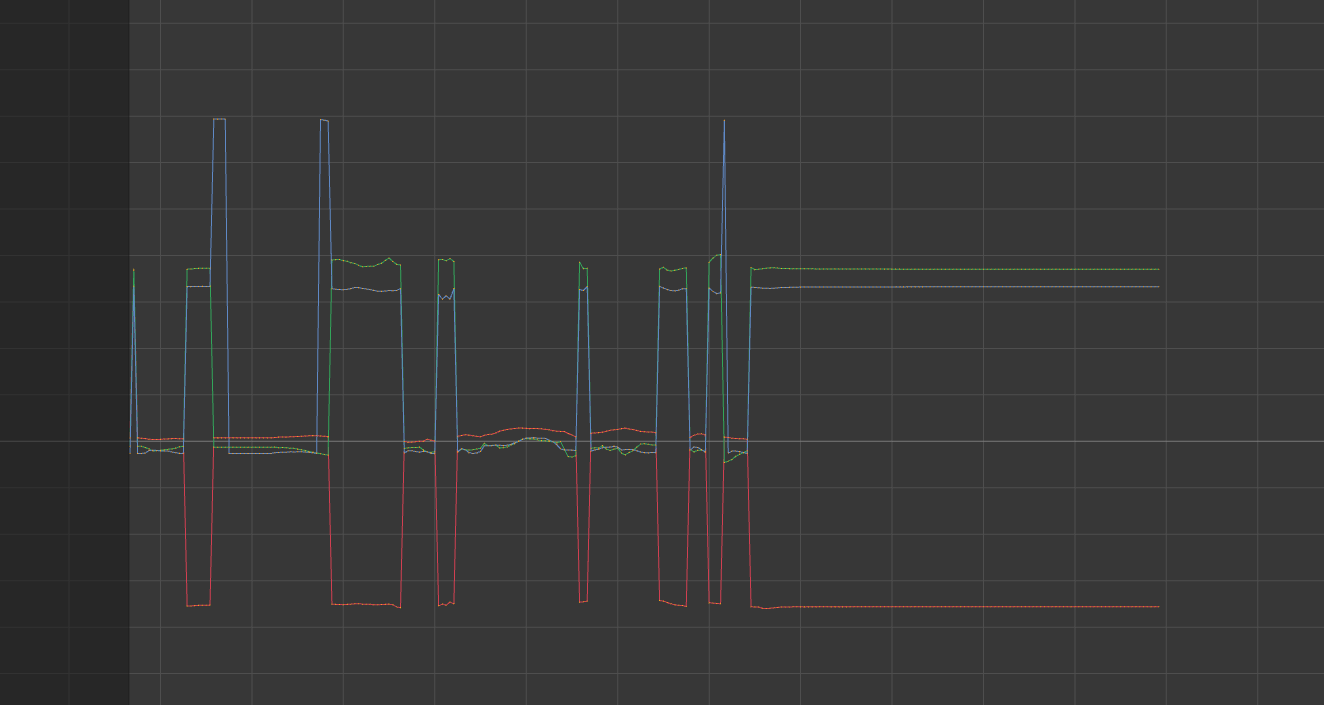 This is the graph of one controller, and a lot of ctrls have the same problem where the keys are offset randomly. I tried using Euler filter and Smart Euler (from AnimBot) and either nothing changed or things got worse.
I also tried offsetting some of the values by 180 or 360, but the animation result looks a lot different than its original.
I need the curves to be as clean as possible because I'm trying to use anim-layer weights to blend between two simulations.
Thanks