Some questions.
1 I have question regarding the mass. The mass setting occurs in two places, but they are different. Is this an error?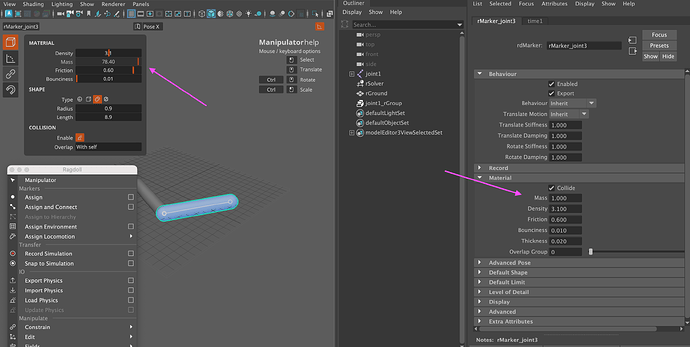 2.According to the instructions, we can change the center of mass setting. But how to visualize this point. There is a Mass menu in the Display attribute, but nothing shows in the viewport.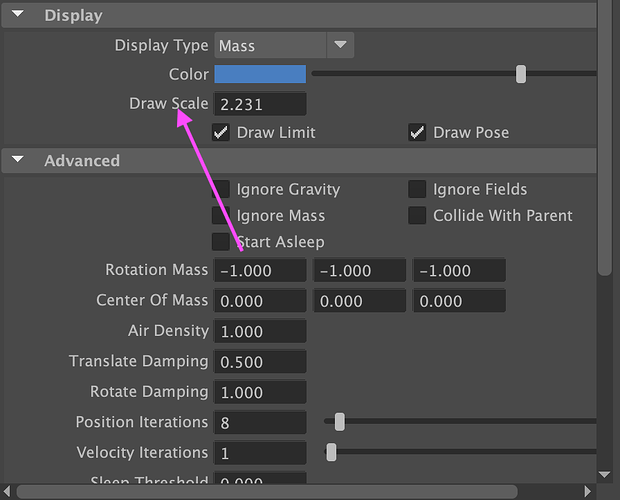 3 Locomotion. No detailed documentation. Do you know maybe some video where this tool is more thoroughly explained.