Hi!
I got a ragdoll setup that I'm pleased with, and I can smoothly import/export that setup in and out of different animscenes. Now, I also hoped that I would be able to use that same setup on a different (but very similar) character. They are both created with Advanced Skeleton, so the naming conventions should be identical between the two characters. Since they are so similar, and that only the geo and namespaces are different, I was hoping to use search and replace in order to get the same setup to work on my other character.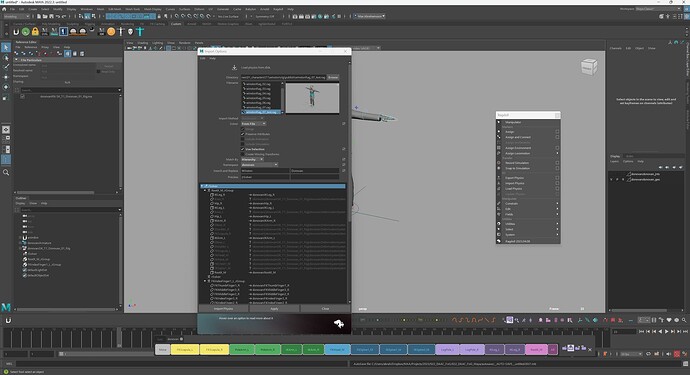 When importing physics, it appears to find some of the targets when I search-and-replace Winston for Donovan. However, Ragdoll doesn't find all of them. What am I doing wrong here? It should be possible to do something like this, right?
Here's a preview example of one of the targets Ragdoll can't find:
|SK_T1_Winston_01_Rig|DeformationSystem|Root_M|Spine1_M|Chest1_M|Scapula_L|Shoulder_L
:donovan:|:donovan:SK_T1_Donovan_01_Rig|:donovan:DeformationSystem|:donovan:Root_M|:donovan:Spine1_M|:donovan:Chest1_M|:donovan:Scapula_L|:donovan:Shoulder_L
Thanks!