I have a very simple robot design with just a body, a head and two subtly bendy arms but am unable to get the motion from it that I'd like. I've mocked up the body shape for testing like this: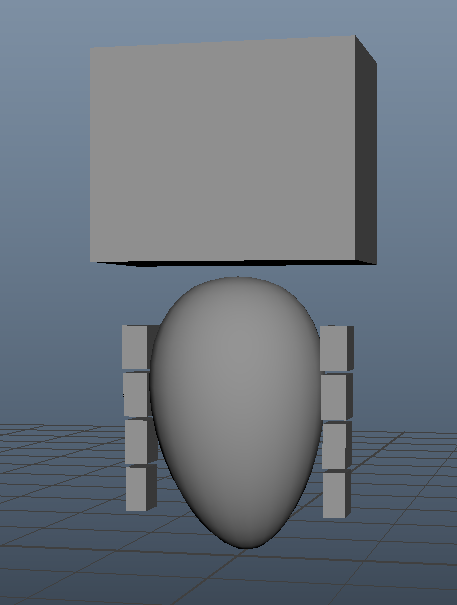 The mockup model is also attached as .ma in the attached robot mockup zip.
What I'd like is to simply animate the body, head and arms to give some overlapping floating motion to the body and head as he flies around - and additionally have him float up/down as if influenced by a turbulence field but I keep getting very springy motions where it tries to force it really hard to the animated position. I'm unable to find out how to get a nice floating effect or motion from Ragdoll with this character without pushing damping really high and give it an underwater feeling.
robot_mockup.zip (20.6 KB)
I've tried making all parts of the character dynamic and 'animating' him around using the Pin Constraint and also have tried to add a more global like 'sphere' as a ragdoll parent shape for body, head and arms to act as the kinematic part that I animate. But no luck either way.