Hello, beginner here.
I'm trying to get the feeling right in the simulation on the root.
So as you can see I have pose space on custom (even though I don't quite understand what it is yet but Jason had it in one of his videos

)
With damp on 0 I would assumed that the Hips would be very bouncy and the enegergy would never deminiss, right?
Yet on the gif the hips is very droopy/floating.
What am i doing wrong? none of the pose spaces makes a diffrence.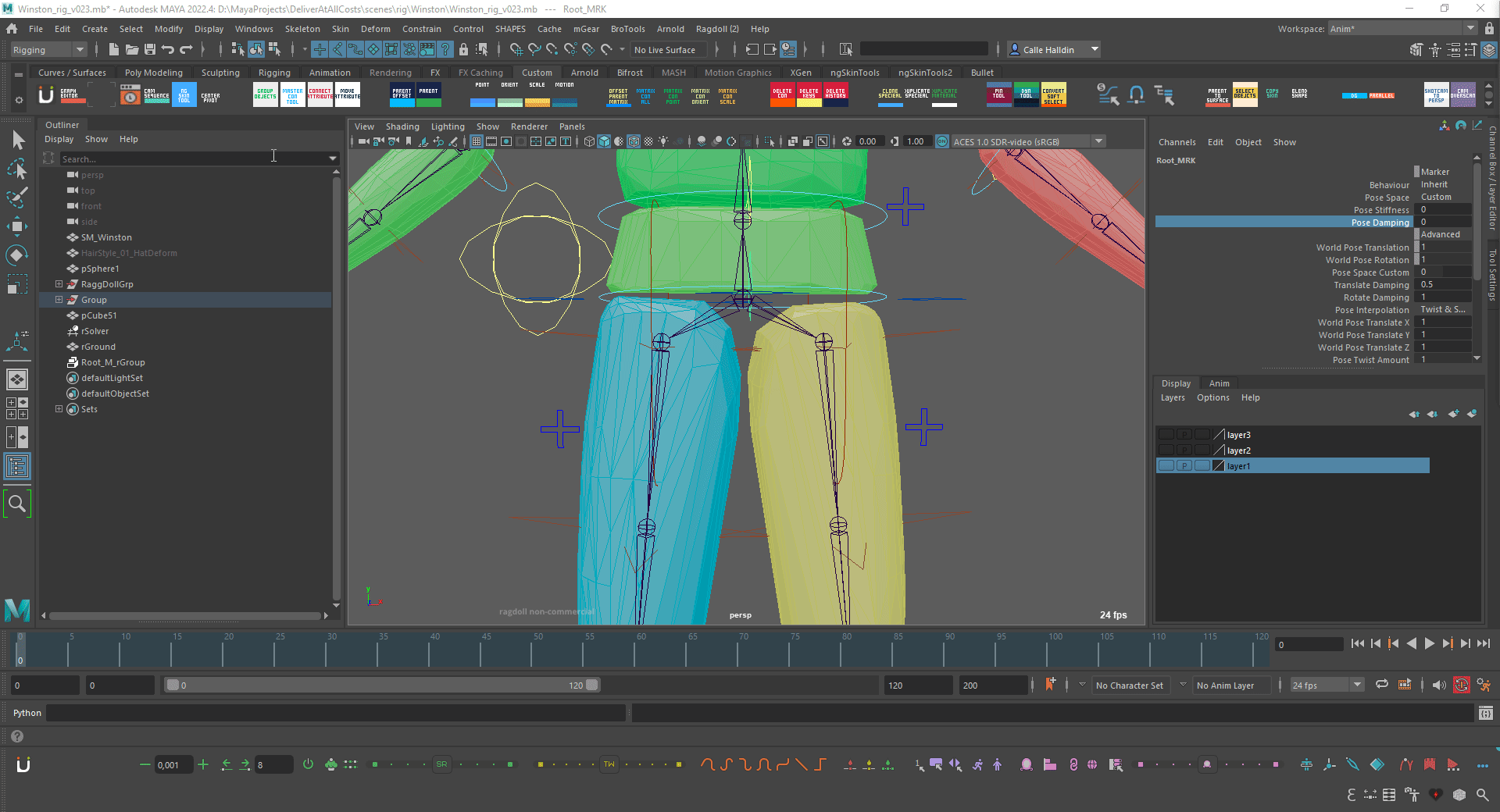 Thanks