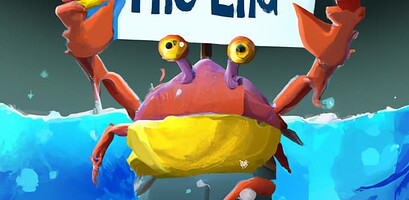 Hello everyone!
Great work with this July Challenge, lots and lots of really good submissions!
There's still time!
You've still got a number of hours to go - we said to run until July 31 and for some that means the day has just begun.

This is one of the places on earth where July 31 ends last, so let's use that as our exit. Once the day is over for everyone on earth, here's what will happen next.
Any submissions made after the deadline will not be considered for any prices.

You are still welcome to use the crab, we'll leave any download links active, and keep posting WIPs and questions in #

showcase

.

The licence server will go on holiday.
We will then take about a week to look through all submissions and figure out who gets the which of the 16 total prizes.
There is a lot of prizes to give.

Next Week
For next week, 3 things will happen!
We will find the winners of this competition
We are heading to SIGGRAPH to spread the good word about Ragdoll
There is another competition starting.
Agora August Competition

From tomorrow, Agora is arranging for a competition via their Discord.
The details are still being worked out, but I expect we'll spin up another forum category here and post WIPs and questions like we've been doing for this competition.
Expect another thread to appear shortly.
That's it! Go go go!