Hey there, me again!
I wanted to create a drunken walk, and after browsing your doc I stumbled upon the locomotion / plan stuff which is super great, and although it's not completely suited for bipedal, I immediately thought how well it would work for my walk.
However, when applied and after tweaking the limits (it took some time for me to get an okay result with an humanoid biped), the feet's limits are moving during the walk:
at frame 1: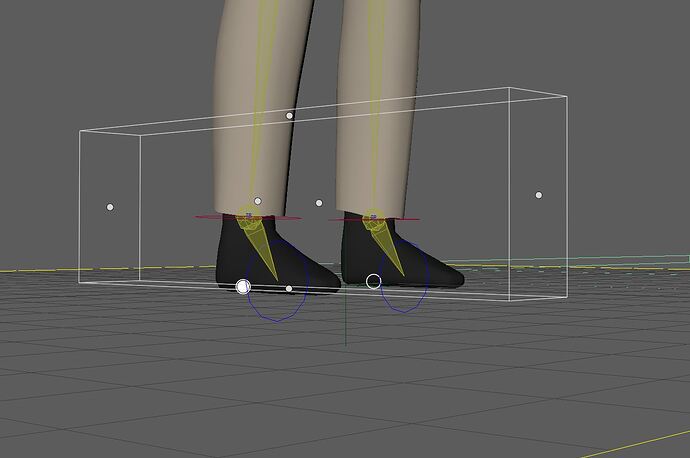 at frame 22: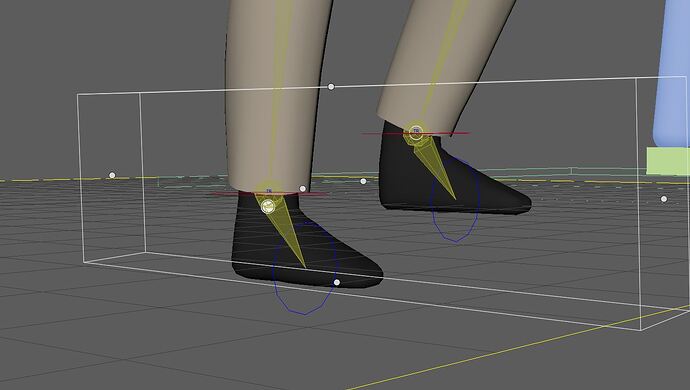 Resulting in a weird walk with the feet going through the ground; yet, they get back to the right height at the sim's last frame. Is there something I missed during the setup?
(the feet's limits in the screen aren't up-to-date, my current result has bigger boxes to create a nicer movement where legs flex a bit; tried with a terrain assigned as well but it doesn't seem to fix the issue)
Also, my char's legs are IK so I retargeted the bones to the IK ctrls and set my ragdoll's legs as kinematic to have them move while the upper body would have a degree of physics - sadly, it doesn't seem to work: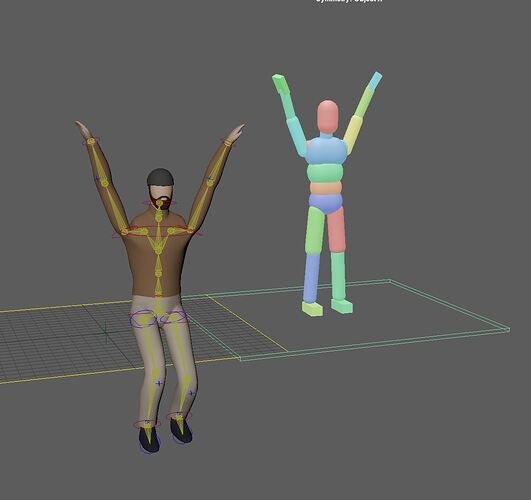 Is there a specific workflow when using locomotion + physics at the same time?
Thanks!